Exhibition
Transport and traffic
Leisure visitors
Schools
Working in transport and traffic
Have you ever lost your nerve in traffic? But have you ever stopped to think about what the working conditions in a truck driver's cab are like? Or who bears the risk when transporting hazardous goods? And what about the metro driver that takes us home? Find out what it feels like to be in the driver's seat. Or would you rather take a forklift truck for a spin? You can try it all! Only at DASA.
Short overview
Price
Included in the DASA ticket
Tip
Simulators are only suitable for visitors aged 10 or over.
Exhibition insights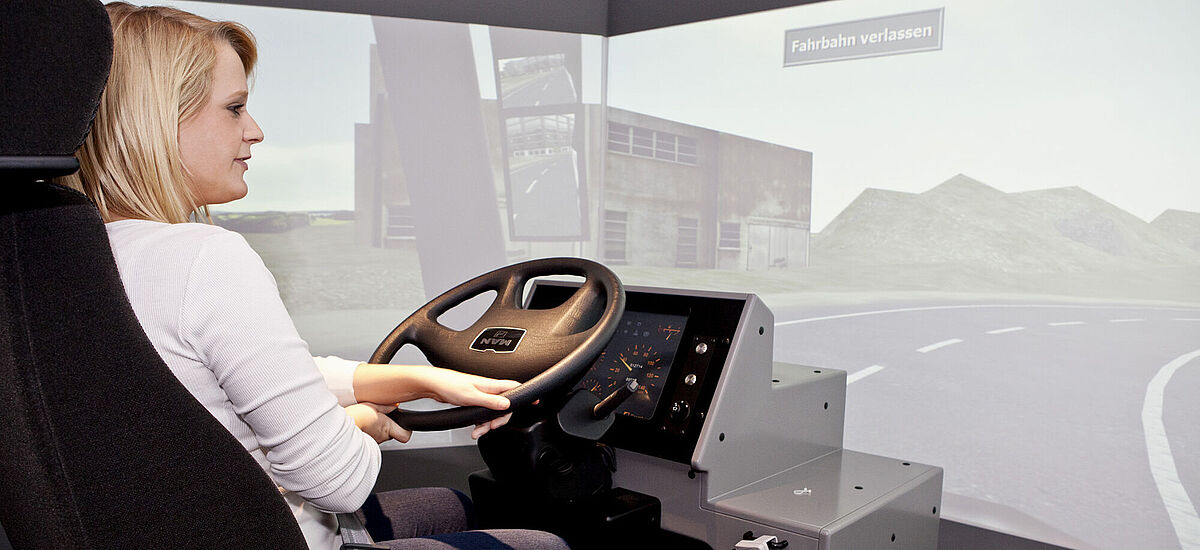 Children (up to 10 years)
Secondary education level 1
Vocational schools
Transport and traffic
Truck simulator
Take a seat, buckle up, adjust the mirror, turn the key - and off you go!
read more
Transport and traffic
The Tram to Dortmund Wambel
The good old DASA tram from the 1920s. The tram drivers endured hours of standing during their working time.
read more